Newly Listed Homes for Sale in Port Royal SC as of Feburary 6, 2014
The biggest news coming from Port Royal SC is the city working on its branding. Port Royal has alway been in the shadow of it's big sister Beaufort SC. Beaufort with it's downtown shops, art galleries, and water front park over shadows Port Royal. Well the city is doing something about it and working on it's own idenity. In January, a subcommittee selected by the redevelopment committee unanimously voted to approve Rawle Murdy Marketing Firm from Charleston to help brand the town.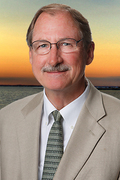 REALTOR
®
Beaufort Realty Consultants
910 Charles Street
Beaufort, SC 29902
Phone:
(843) 812-3487
Top Producing Agent 2009,
2011, and 2012
www.SeeBeaufortHomes.com
Testimonials
We couldn't have asked for a better professional in the field then you. You always kept our best interested at the forefront from beginning to end in the process.And, no matter how difficult the situation became you made this a very happy experience for us.
Buying or Selling? Call Richard Neill today to see why his diligence & dedication have allowed him to be the only agent for us! Richard has handled our last three real estate transactions on St. Helena! His integrity and commitment equal success! With Richard, it's a Win-Win! Thanks Richard!
Mr. Richard Neill has exceeded all our expectations assisting with our home buying. He was very patient in showing us several properties. My wife knew exactly what she liked and Richard delivered. We were also pleased to make the purchase under appraised value. Richard expertise definitely paid off. Thanks Richard
" From our first face-to-face contact, I knew that we had found a knowledgeable and competent professional who would work diligently for us. For the next two months, Richard proved us right about him time and time again"
"My home was on the market for over a year and a half... -Did not sell- Richard had it SOLD in less that 60 days in a very tough market. Thank you, Richard"
View All