Four Ingredients Necessary to Sell Your Home
In the more than 30 years of sales and marketing experience I have; there is one thing I know for sure... "Anything will Sell". From automobiles to washing machines, furniture to boats, shine it up, market it, price it right, and it will sell. Real estate no exception. It's only a matter of making sure all the bases are covered. Here are the four ingredients necessary to make that happen.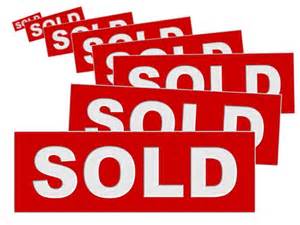 Location.. Location.. Location. It as old as real estate itself, but also very true. The only problem with location is there is nothing you can do about it. Neither you or your agent has any control over location. In some case that is to your advantage and others it is not. In a case where it is not there must be corrections and adjustments in other ingredients to help compensate.
Condition-This is the owners responsibility. Your agent can help with suggestions for improvements but the final decision as to how the property presents itself is left up to the owner. Cosmetically as well as structurally and mechanically, all important for the sale. It is important for the presentation of the home, to a potential buyer, for the home to look good, but equally important that the HVAC system, for example, is working as it should. Most buyers will have a home inspection and mechanical/structural issues will be discovered.
Marketing- This is your agents responsibility. Make sure he or she shares with you everything they will do to expose your home so that when a prospective buyer is looking for a home like yours they will be able to find it. This, of course, is done in may ways from internet blogging, websites, flyers, multiply listing services, etc. This is where you agent earns their money and very important.
Price- Last, but certainly not least the price is also the sellers responsibility. Your agent will provide guidance with comparables of like homes, but the final decision is yours. Choose wisely. This is the most important of all four. We all want the most for the property but price to high and the home won't show and before you can sell it you must show it.
Simple enough, now let's get to work.
Richard Neill Beaufort SC real estate,
EXIT Realty of Beaufort agent specializing in retirement and second homes. Expert service for Port Royal, Burton, Lady's Island, Saint Helena Island, Dataw Island, Harbor Island, Fripp Island, and Beaufort SC. Put my local knowledge to work for you with the Beaufort SC Best Home Search. All the tools and information you will need for local real estate. Ask his customers…Cell 843-812-3487