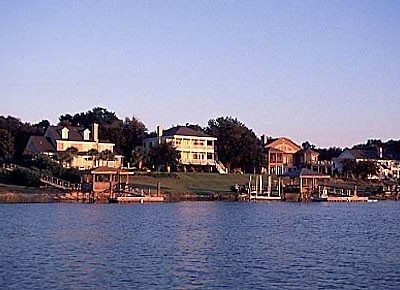 As any Beaufort SC local will tell you it is "Lady's Island" not "Ladies Island", and any islander will be quick to correct you. Lady's Island is just over the bridge from downtown Beaufort, across the Beaufort River, with arguably the best view of the historic city and its beautiful waterfront park. Nestled on Factory Creek just off the Intracoastal Waterway, Lady's Island is truly special.
Lady's Island Homes for Sale by Price
Under $100,000
$100,000 to $200,000
$200,000 to $300,000
$300,000 to $400,000
$400,000 to $500,000
Over $500,000

Lady's Island Homes for Sale by Type
Waterfront Properties
REO/Foreclosures
Short Sales
Condo's/Townhomes
Lots and Land


Factory Creek got its name from the old oyster factory which stood on its banks for many years. Oystermen would row out in their wooden bateaux with the outgoing tide to collect oyster at low tide and bring them back to the factory with the incoming tide. Their many years of work were evidenced by the mountain of oyster shell piled on the banks. Today the old factory is gone and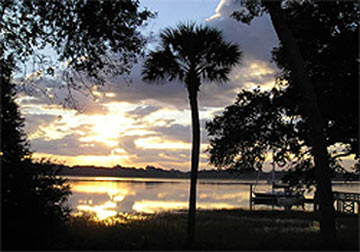 the mountain of oyster shells, replaced by beautiful homes along Sunset Blvd and Factory Creek.

Lady's Island today is mostly residential,with small businesses to support the community. This is of course is by design, as to keep the big box stores on the other side of town. Grocery store, banks, medical offices, pharmacies, real estate offices, restaurants, and mom and pops make up the bulk of Lady's Island business.
And there is an airport, Frogmore "International" Airport, so named for a small community on the next island St. Helena Island.
Neighborhoods on Lady's Island range from plan developments of waterfront and golf communities to rural homes with little to no restrictions. Most waterfront communities feature beautiful waterfront homes, community docks, and some with community boat landings.
Royal Pines is now the sole golf community on Lady's Island but it does have two courses.

Lady's Island has the advantage of being away from town yet close, with the city of Beaufort just over the "downtown" bridge, and the city of Port Royal, just over the "new" bridge. On the other side of Lady's Island leads to the beaches with Hunting Island State Park, Harbor Island and Fripp Island, all on the Atlantic Ocean.

Lady's Island real estate is available at "Beaufort SC Best Home Search".

Richard Neill Beaufort SC area real estate for sale, Beaufort SC.
EXIT Realty of Beaufort agent specializing in retirement and second homes. Expert service for Beaufort, Burton, Port Royal, Lady's Island, St. Helena Island, Dataw Island, Harbor Island, and Fripp Island. Put my local knowledge to work for you with the Beaufort SC Best Home Search. All the tools and information you will need for local real estate. Cell 843-812-3487